RESIST with OL logo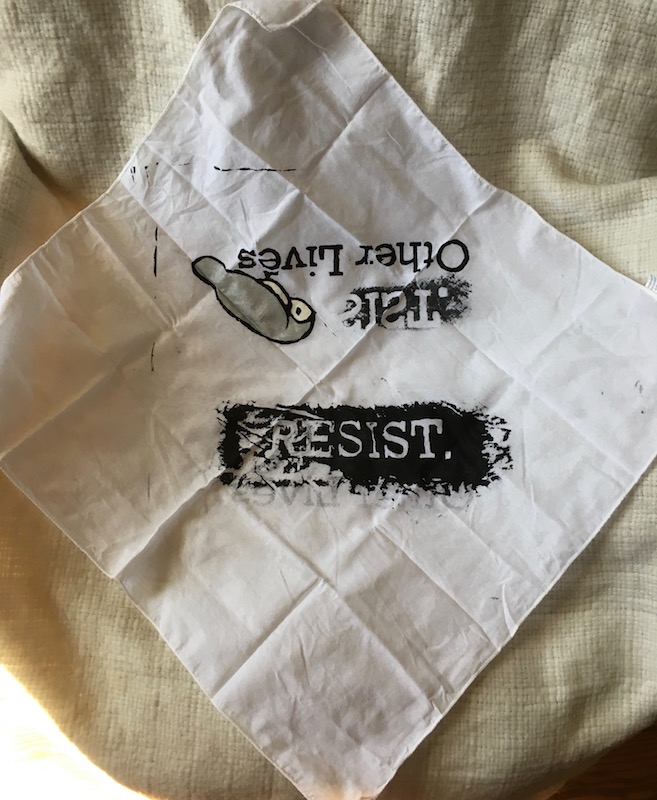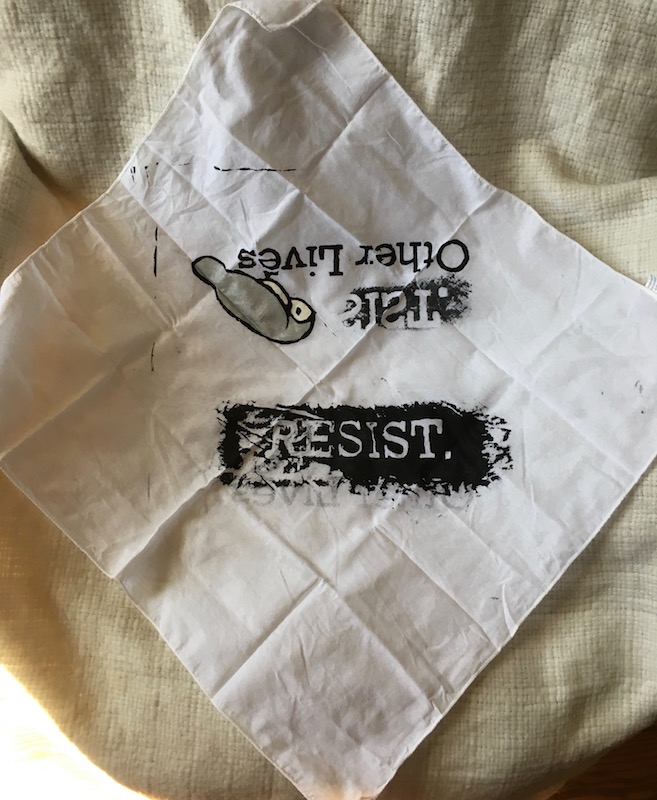 RESIST with OL logo
A cotton bandana screen-printed and hand-painted by Other Lives' staff Joe and Lizzie. Approx. 21" square.
PLEASE NOTE
Quantities of this item are extremely limited.
When this run sells out, it will be many months before we're able to make more as Joe is currently hiking the Eastern Continental Trail.